Vegas!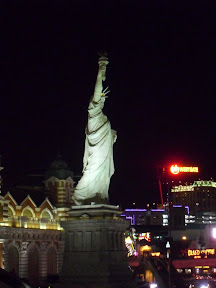 Vegas is amazing, tacky, sleazy and sad all at the same time. Along with the amazing casinos and architecture like the Luxor, there is still an underlying depressing vibe of desperation. Not many of the gamblers looked like they were actually having fun...
Funniest sign in Vegas - a strip club offering a mothers day discount!
P.S.: Harris, if you're reading this, no luck at roulette mate!
Location:Las Vegas, Nevada